The Idea Backpack: Rockin' Resources and a Thirty One Giveaway: Rockin' Resources: I am linking up with Kelley at Teacher Idea Factory to share the tehnology resources I intend to use this year. S...
Brigid's Daily Lesson Log: Follower Giveaway: It's GIVEAWAY time! (starts 7/24/12 and ends 7/29/12) I have so many wonderful followers that I thought it would be perfect to celeb...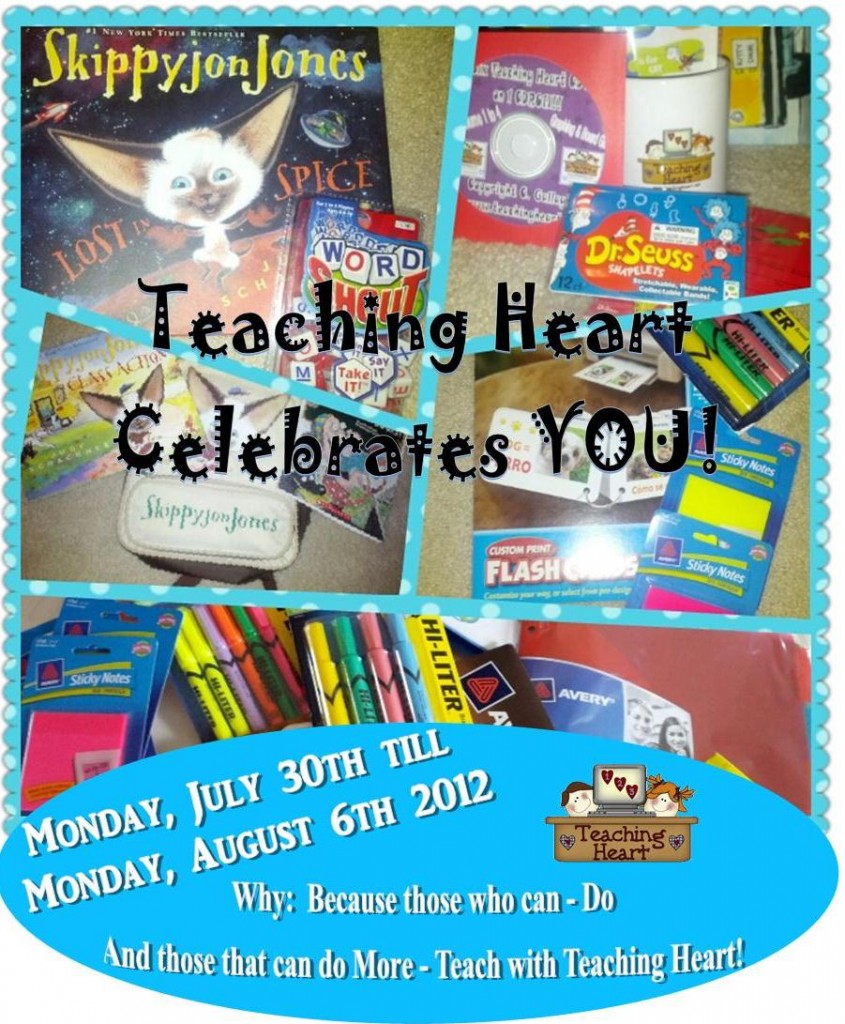 Teaching Heart has a week of giveaways coming up! Do you follow her blog?
How about her facebook page? https://www.facebook.com/teachingheart
...
[Glitterfy.com - *Glitter Words*]