Well, it's only Thursday and I hate to sound so bah-humbug, but I am so thrilled this morning is over! I know, don't wish your life away; however, I had to go for a colonoscopy this morning and let me tell you, if you have never had one....it is an experience! I am glad to report that everything checked out great! Whew, just glad it is over.
On Monday and Tuesday I went to county meetings about implementing Common Core in my classroom this upcoming year. After the two days of training, I left feeling overwhelmed, nervous, and excited all in one! I am really super stoked about putting these wonderful programs in place in about a month-what-holy cow-yes, I have a month until my workdays begin and I start back to school! I am such a nerd because I love getting my classroom ready and meeting my new students and families I will get to work with during the year.....SUPER BIG TEACHER NERD HERE!
I do have to share that at the meeting, I met a fellow blogger that teaches in my county! I was so excited when she came up and said are you Kelly Brown with a blog? I was like, yes-she was like I'm Elisabeth from Twins, Teaching and Tacos! I thought that was so neat! Elisabeth was one of the presenters and she did such a great job sharing her enthusiasm and knowledge about how she has implemented Common Core and the Investigations Math program into her classroom. She is really a wealth of knowledge!
One more thing, I have got some neat things ready for a giveaway on my blog. If you would like to help by donating an item, please email me at
kellybrown28021@gmail.com
and let me know. I feel bad asking because I don't have a TpT store to help with other giveaways....I don't think there is anything left for me to create! You guys have it all covered!
If you are still reading.......I did find some giveaways to share with you all! Be sure to check them out!
Day 1: Swimming Into Second: 10 days of giveaway: In celebration of 1,000 followers, I am hosting 10 days of giveaways. I have some awesome prizes from amazing bloggers and a few gift c...

ENDS JULY 28
Day 2: Swimming Into Second: 10 Days of Giveaways: Day 2: It's time for day 2 of the 10 days of giveaways. Today the giveaway has a back to school theme. Here are the amazing resources that you co...
ENDS JULY 28
Herding Kats in Kindergarten: Donorschoose Giveaway!: I am finished with Great Expectations training and it was fabulous! I learned so much and met so many great teachers! At the end of the day ...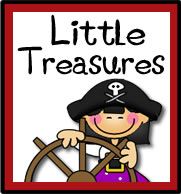 Little Treasures: Angela Moore and Common Core (A Giveaway and a Fr...: Have you ever heard of Angela Moore? Well I have another giveaway, an Angela Moore Bracelet. I know it doesn't involve the classroom. But ...
Rulin' The Roost: GIVEAWAY TIME! HOOT HOOT!: THANK YOU! I can't believe I have so many "friends" out there! :) (especially since I've been lacking lately with my posts!!!!! lol) As ...
Carried away in... KINDERGARTEN!: Hooray!!! A 200 Follower Giveaway!!!: I started blogging to keep fresh & forward thinking with my teaching. Last summer, my sis-in-law Mrs. Wheeler introduced me to the blogosp...
...