......teachers let the monkeys out! LOL, do you remember that saying from long ago? I cannot believe the year is already over-it has just flown by! However, I had a fabulous year teaching my sweet Kindergarteners.............I will miss them terribly! I did have some tears on the last day, especially when I had to say good-bye to some of my extra sweet babies. The good thing for me though is hopefully I will get to see some of them on my hall next year. (I was thrilled when my principal didn't make me move my classroom last year because I was finally on the newer wing of the school and my classroom is HUGE!)
There were some other grade level changes at my school this year. Sadly, one of our Kindergarten teachers was moved to first grade for next year. She will be a fabulous first grade teacher though. I told her she will love it even though I hated to see her leave our grade level. She is just one of those teachers who is precious!
Well, yesterday we assessed the kids who will be coming to Kindergarten next year. Oh gosh, they were all just precious! I love each one that I got the chance to test. We have had a little over 70 kids register for Kindergarten next year so we will definitely have 4 classrooms. 65 kids came for their assessments yesterday which was great. That means the classes will hopefully be more even as far as the test results, but honestly, with some kids those tests do not really show what the kids can and will be able to do during the year. So who knows!
Do any of you do the assessments for Kindergarten like this-on one of the end of the year workdays? I know my grade level is wanting to do things a bit differently next year when the families and kids come to find out who their teacher will be. What do you do? A big group meeting? Individual classroom meetings? Combination of both? PLEASE share!
There are lots of giveaways going on too. I just know I love a good giveaway............
Miss Third Grade

is celebrating her blog's birthday. You can enter to win a gift certificate to TpT. I love that place and I am sure you do too! It ends Friday, June 15th.
Deborah from The Paper Maid is giving away a copy of My Beginning Sounds and Writing set. It looks great! The giveaway ends next Saturday so check it out!
Tori from Tori's Teacher Tips

has 100 followers! She's giving away a gift card to celebrate! It ends Tuesday!
Mrs. Lattin's Kindergarten

is celebrating 100 followers! She is having a giveaway! It ends on Tuesday so stop by!
Angela from The Daily Alphabet

has 200 followers. She is having a giveaway that ends on Sunday, June 17.
Laura from Kinder Kraziness

's blog is celebrating a 1 year anniversary of her blog! How great is that? Her giveaway ends Saturday night.
Andrea from Reading Toward the Stars

has 50 followers! To celebrate, she is having a giveaway. It ends in 5 days!
To celebrate 100 followers,

Fun in 1st Grade

is having a giveaway! It ends in six days, so go check it out!
Heather from Heather's Heart

is having a giveaway too! The giveaway is celebrating Pete the Cat! Who doesn't love him? It ends Wednesday, June 20!
Elizabeth from Fun in Room 4B

has reached over 400 followers! Congrats girl! Her giveaway ends in 2 days!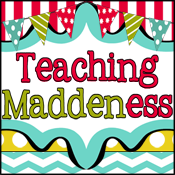 Amanda from Teaching Maddeness has 100 followers! She is having a giveaway that ends next Friday!
...
[Glitterfy.com - *Glitter Words*]