Happy Saturday! It is 5:30 AM in North Carolina and I have been up since 5:00-what is wrong with me? LOL, I was so glad to see Friday get there yesterday-my assistant was out sick and I still have so much to do with assessments-it is almost too hard to get down and dirty with assessing with my kindergarteners when she isn't there! LOL, I did manage to change some one on one items on the assessment and turn them into whole group assessing though which was great!
Anyway, I am so behind but I just had to ask if I am the only person who is so excited about The Bachelorette this season? I just totally LOVE Emily and hope she finds the man of her dreams-although I'd be fibbing if I said I didn't secretly hope that Brad comes back and they live happily ever after. I don't know, they just seemed to me to be a great and cute couple. My hubby is like you don't even know those people Kelly so why do you really get into that mess! Well, I look at it like this, she is just a cute sweet girl from Charlotte-about 50 minutes away from me so I feel like she is my "friend"! Isn't that crazy? I feel like I have lost it! LOL, anyway, trust me I haven't and no I didn't go trying to find them while they were filming in Charlotte-so I know I am not a stalker! Okay, found some great giveaways and thought I would share them!
Learning in Spain

has a giveaway going on now! You can win a TpT gift card-my favorite thing to win! It ends in 5 days so get to blogging!
Lisa from Learning is Something to Treasure

is also giving away gift certificates to TpT! Wowie, wow, wow! It ends in a week so check it out!
The 3AM Teacher is having a fabulous giveaway! It ends soon so hurry on over!
Sarah from Fun in Title Math

is having a giveaway! Check it out soon-it ends Tuesday, May 24!
Amy from The Kindergarten Center

is giving away a gift certificate to TpT or Walmart-how fab is that? It ends May 25!
Cynthia from 2nd Grade Pad

is giving away something to get you ready for Back-to-School! Yay! Who wouldn't enjoy getting a jump on the mad rush? I know I sure would! It ends May 25!
Jessica from Mrs. Stanford's Class

is having a "Just Because" giveaway-my kinda gal! Anyway, the 3 winners will be announced Sunday! So hurry!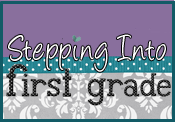 Jamie from Stepping into First Grade

is giving away some great units from TpT! It ends Thursday!
...
[Glitterfy.com - *Glitter Words*]