Happy Monday! We are going on a "zoo" type field trip tomorrow-it is a Tuesday! I really do not like taking field trips in the middle of the week. Actually I like going on field trips on Fridays since if parents want to join us, it might be better for them to be off on a Friday and also-field trips are exhausting! What day do you all usually go on field trips? My grade level didn't want to miss PE and Music since we have it on Friday....I guess majority ruled this year! Hopefully things can change next year! LOL
I stumbled across these giveaways and wanted to share them!
Ms. Jessica is celebrating 100 followers! Go check it out because it sure looks great! It ends Saturday, April 28!
Peace, Love & Learning is giving away 3 of her most popular items in her TpT store. It ends Friday, April 27th.
Alisha from The Bubbly Blonde

and Teri from A Cupcake for the Teacher have teamed up for a sports themed giveaway! Enter the giveaway at Alisha site! It ends Friday, April 27!
Heather from Kute Kinder Classroom
has a new blog! She wants to giveaway copies of her Kindergarten Readiness Packet-sounds great! It ends May 7!

Rebecca from Teaching First

is giving away items from her tpT store! You can enter until Friday night!
Jeannie from Kindergarten Lifestyle
is giving away gift cards to Walmart! Who could use that? I know I could especially for the end of the year stuff and Mother's Day program! It ends in 3 days so hurry on over!

Awesome in 1st
is sooooooooo close to having 100 followers! They are giving away 3 different prizes for followers once they do reach 100. Go and help them out! Just click the link in red!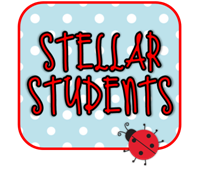 Krista from Stellar Students

has 200 followers! Congrats! She is giving away some neat things from her store and other places! It ends May 1!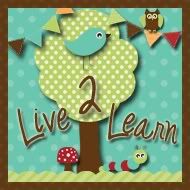 Congrats on 100 followers!

Ashley from Live to Learn

is giving away a gift certificate to a lucky winner! It ends next Thursday!
...
[Glitterfy.com - *Glitter Words*]