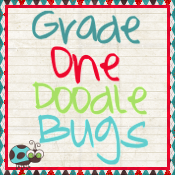 Grade One Doodle Bugs: LINKY Party!! Come Party with me!
: 3 LUCKY LINKY WINNERS ! Okay, so, I'm hosting my first linky! I will be giving away 3 copies my 74 page Word Play Super Pack . Here's how to...
Color Me Kinder: 200 Followers!! Time for a Giveaway!!!
: I JUST HIT 200 FOLLOWERS!! Yipee, I am SUPER EXCITED!! thank- you so much!!!! I've been planning to give away this amazing sharpener when I...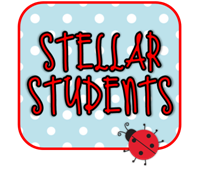 Krista from Stellar Students

is celebrating having 100 followers! Whew-hoo, congrats girl! You can enter her giveaway but do it before March 24.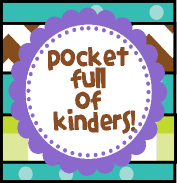 Wow..................

Ms. Patterson from Pocket Full of Kinders

is celebrating with a giveaway because she has 400 followers! Wowie, wow, wow! You can just click the link and go enter. If you enter after reading my post, please come back and comment so I'll know. I can earn bonus entries if I have 10 friends that do this............please help me out! LOL
You won't believe all the goodies you could win at

Let's Teach Something

for her 100 follower giveaway. It is AMAZING~ don't miss it for sure!
Jeannie from Kindergarten Lifestyle

is having a spring giveaway! Needless to say I am ready for the weather to stay the way it is going to stay for a while.....I never know what to wear to school! Anyway, the giveaway ends March 30!
Andrea from Cheers to School

has a giveaway to celebrate her followers and to thank fellow bloggers for their inspiration. Isn't that sweet?
Heather from Second Grade Perks

is giving away her Main Idea Packet....it looks awesome! The giveaway will end March 25 so be sure to enter!
Amanda from One Extra Degree: Confessions of a Teacherholic

is having a fabulous giveaway-it is with The Very Hungry Caterpillar. I really don't want you to enter, but I just had to get a second entry in her giveaway! LOL Nah, really it ends March 27.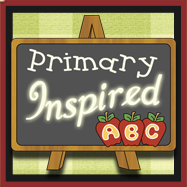 To celebrate the 1 year anniversary of her blog,

Brenda from Primary Inspired

,

is having a great big ole giveaway! The prizes look great and I am sure you will not be disappointed! The giveaway ends March 24.
...